FORT CARSON OPEN AREAS
FORT CARSON HUNTING & NON-CONSUMPTIVE RECREATION: OPEN - see bottom of page for details
Open areas for Fort Carson are updated each week on Thursday or Friday during hunting seasons.

Otherwise closed until dates and blocks are updated. Downrange is CLOSED for recreation during the week Mon - Fri, unless otherwise stated.
***Step-By-Step Guidance On Getting An Account and Purchasing Your Permit(s) Click Here ***
Attention Users!
(09/14/22) Users must checkout through your phone or computer on iSportsman and enter your harvest data. You must always check out no later than what the posted checkout time is (below). Night hunting is prohibited.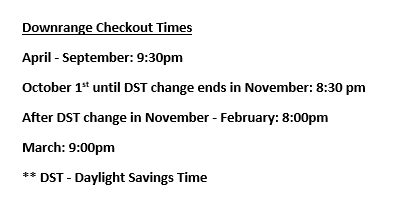 If you are already checked into iSportsman and the website goes down or you are packing out an already harvested animal and won't make the checkout time, you must call FC 719-725-4682 or PCMS 719-338-9536 - DPW Wildlife.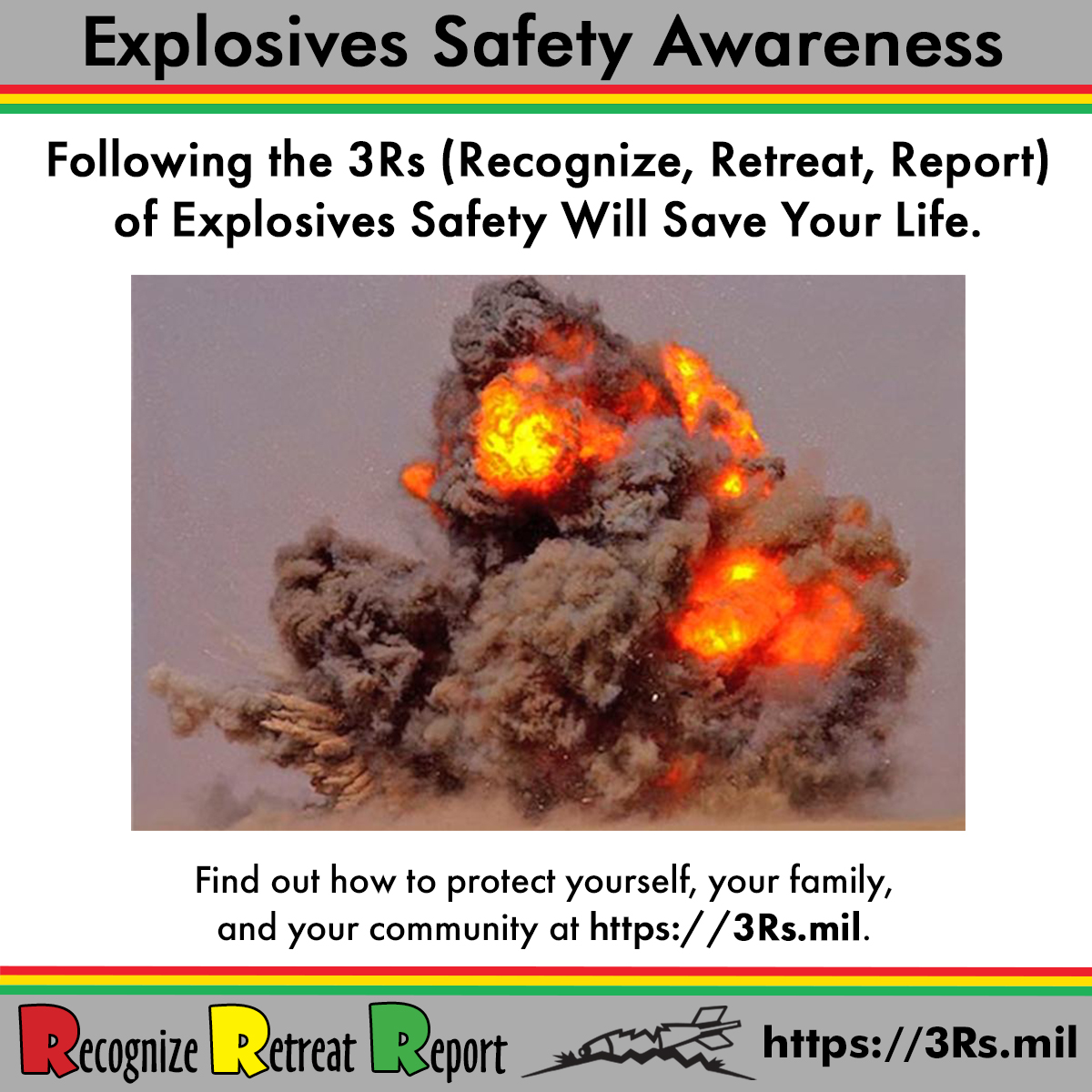 All reporting of unexploded ordnance will be through the FC Fire Desk (719) 526-5698.
https://www.denix.osd.mil/uxo/3rs-training/index.html
https://www.denix.osd.mil/uxo/
If there has been rain or snow on Fort Carson it is HIGHLY suggested that you call Range Operations @ 719-526-5698 before you head downrange to verify the road conditions. If the road conditions are RED, there will not be any hunting or other downrange activites available. Safety is our # 1 priority.
Check this page often to ensure changes have not occurred, such as:
Training Area or Block closures

High Velocity to Low Velocity

Changes or closures due to military training priorities, needs, or emergencies
​​Fort Carson hunters: Civilians must have ALL credentials with you when going to the Visitor Control Center at Gate 1. At a minimum this includes your:
Colorado Parks & Wildlife (CPW) hunting tag

Valid Fort Carson Recreation permit

Valid identification

Valid vehicle registration and insurance
During the weekends, if the iSportsman website goes down (example - no one - including admins can login to the website) and no one can check in from the website, you may check in manually at the range control building 9550 to access the open areas. However, Range operations and law enforcement reserve the right to deny recreationists manual checking in for any reason.
CHECKING IN (to go downrange): checking in can be done from your account on iSportsman, on any computer/smart phone with internet access. Check in for a daily downrange pass can be done any time after 0400 the day of the hunt. Make sure to print your downrange pass or save it to your smart phone. If you save your pass to your smartphone, you have to fill out your own paper pass containing the info from your iSportsman downrange pass and place on you vehicle's dashboard to be in view at all times.
CHECKING OUT (to leave downrange): checking out for the day must be completed no later than the posted final checkout time. Switching blocks may be done by checking out on your phone and then checking back in and receiving a new downrange pass during the same day. If you check out late your account will get put on a minimum 2 week hold and you'll receive a monetary citation. Holds can only and MAY only be removed by contacting Fort Carson Conservation Law Enforcement Officers, otherwise the hold will expire on its own.
The Bird Farm Recreation Area is open for NON-CONSUMPTIVE recreation ONLY unless otherwise advertised. This includes:
dog training with or without caps/blanks,

hiking

photography, etc.

to recreate in the Bird Farm you must get a down range pass. Note that the Bird Farm has a maximum occupancy of four people, and you are required to stay at least 50 feet from any active bird nests, including the artificial bird nest boxes.
REMINDER: FOR GMU 591: Bulk elk taken in all seasons must have 4 points or more on one antler OR a brow tine of 5 inches or more. For more information go to: https://cpw.state.co.us/Documents/Hunting/BigGame/Elk-Antler-Point-Restrictions.pdf
(09/26/2023)***Only Fort Carson downrange will be closed for all recreation on Sunday, November 5th***
Downrange Hunting & Other Recreation: OPEN - Thursday, September 28th - Sunday, October 1st.
When the Bird Farm is open - it is for non-consumptive activities such as hiking, photography, and dog training. The Bird Farm is a wildlife conservation area, and you are required to stay at least 50 feet from any active bird nests, including the artificial bird nest boxes.
Cycling on Fort Carson is only authorized on routes 1,4, and Butts Road. You must check in through iSportsman with a minimum of a non-consumptive permit and choose the option for cycling on weekends.
Updated on 26 September 2023
Thursday, Sept. 28th - ALL: Archery Only
Block 1: TA's 8 and 13 (5 Personnel)
Block 2: TA 17 (7 Personnel)
Block 3: TA's 20 and 24 (9 Personnel)
Block 4: TA's 25 and 28 (10 Personnel)
Block 5: TA 43 (8 Personnel)
Block 6: TA 48 (5 Personnel)
Block 7: TA's 42 and 56 (12 Personnel)
Block 8: TA 52 (4 Personnel)
Block 9: TA 55 (8 Personnel)
Friday, Sept. 29th - ALL: Archery Only
Block 1: TA's 8 and 13 (5 Personnel)
Block 2: TA 14 (1 Personnel)
Block 3: TA 16 (4 Personnel)
Block 4: TA's 17 and 19 (10 Personnel)
Block 5: TA's 20, 24 and 25 (9 Personnel)
Block 6: TA's 21, 26, 27 and 30 (21 Personnel)
Block 7: TA's 28 and 29 (10 Personnel)
Block 8: TA 43 (8 Personnel)
Block 9: TA 48 (5 Personnel)
Block 10: TA 52 (4 Personnel)
Block 11: TA's 42 and 56 (12 Personnel)
Block 12: TA's 54 and 55 (12 Personnel)
Saturday, Sept. 30th - Sunday, Oct 1st
Block 1: TA's 7, 11 and 14 (5 Personnel) LV Only
Block 2: TA's 8, 12 and 13 (6 Personnel) LV Only
Block 3: TA's 9 and 16 (9 Personnel) LV Only
Block 4: TA's 10 and 15 (11 Personnel)
Block 5: TA's 17 and 19 (10 Personnel)
Block 6: TA's 20, 24 and 25 (9 Personnel) LV Only
Block 7: TA's 21, 26, 27 and 30 (21 Personnel)
Block 8: TA's 28 and 29 (10 Personnel) LV Only
Block 9: TA's 31, 32, 33 and 34 (20 Personnel)
Block 10: TA 40 (3 Personnel)
Block 11: TA 41 (18 Personnel) LV Only
Block 12: TA's 43 and 44 (10 Personnel)
Block 13: TA 45 (18 Personnel)
Block 14: TA's 47 and 48 (13 Personnel)
Block 15: TA 51 (2 Personnel)
Block 16: TA 52 (4 Personnel) Archery Only
Block 17: TA's 42 and 56 (12 Personnel)
Block 18: TA's 54 and 55 (12 Personnel)